How it works:


8% commission rates on all sales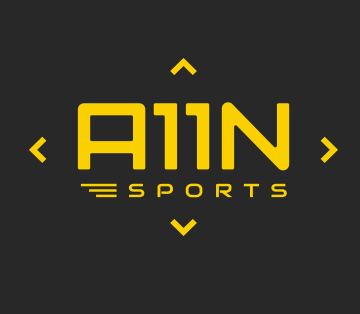 All-round professional support

High conversion rate

No fees required

Rich coupons, deals, text links, banners, etc
How to join the program?
Step 1: Click the sign up button above; Step 2: Create your account; Step 3: Get a confirmation email from support@a11nsports.com
Can I sign up more than 1 account?
No. Only 1 account per person.
How do A11N track my affiliate sales?
We will provide you with two tracking methods: 1. Affiliate link: When you register, you'll get a unique numerical ID. By adding this ID to some of our store URLs, you can refer potential clients. I.g. http://a11nsports.com?aff=1 https://a11nsports.com/collections/pickleball/products/portable-pickleball-net-system-usapa-size?aff=1 Taking these links, you can share them on your website, post them on IM (Skype, Viber, iMessage) and/or Social media (Facebook, Twitter). If a referred user makes a purchase, you will be credited for that purchase. 2. Coupon code: You can set up a desired coupon code at registration. After approval, you can share your personal discount code with your friends/colleagues/followers by sending them an online message via IM, Social media, email or you can print the code. When someone enters this code, gets the discounts set for the code and places an order, we will credit you for this purchase.
Can I get free products from A11N Sports if I am an affiliate?
We will consider sponsoring if you can make at least 6 affiliate sales.
How much do A11N Sports affiliates earn?
Affiliate link: 8% from the total amount of that purchase. Coupon code: 4% from the total amount of that purchase. That says, even if the referred customer has come via your affiliate link, if he uses your personal coupon code, you will earn 4% instead of 8% from the total amount of that purchase.
When will I get paid?
A11N Sports will pay to you a commission in US Dollars that are recorded in the Affiliate Dashboard on or before the 15th day of each calendar month for Qualified Transactions occurring in the prior month. A11N Sports will pay the applicable commission so long as the Minimum Commission Bonus Payment of $10 is reached. If you fail to reach, your affiliate balance is carried over to the next month and added to the sales you make then. For purposes of clarity, (i) if your commission in month 1 equals USD $5, no payment will made; (ii) if in month 2, your commission equals USD $7, you will have exceeded the Minimum Commission Bonus Payment and you will receive a payment of USD $12 ($5 month 1 + $7 month 2); (iii) if in month 3, your Commission Bonus equals USD $8, no payment will be made. We pay affiliate sales by Paypal only. Please email support@a11nsports.com if you are qualified.
Who can I contact with further questions?
Please email us at support@a11nsports.com